Press Release and Articles as a Tribute to the Master
Baha'is worldwide are marking the 100th anniversary of the Ascension of 'Abdu'l-Bahá this year. To mark this historic occasion, wide range of articles and press release were prepared and published. Some of them have been posted below.
A Press Release titled "Teen Murti Haifa Memorial in Delhi, Battle of Haifa and the Bahá'í Faith" was published in English as well as Marathi.
Few newspaper articles have been shown below.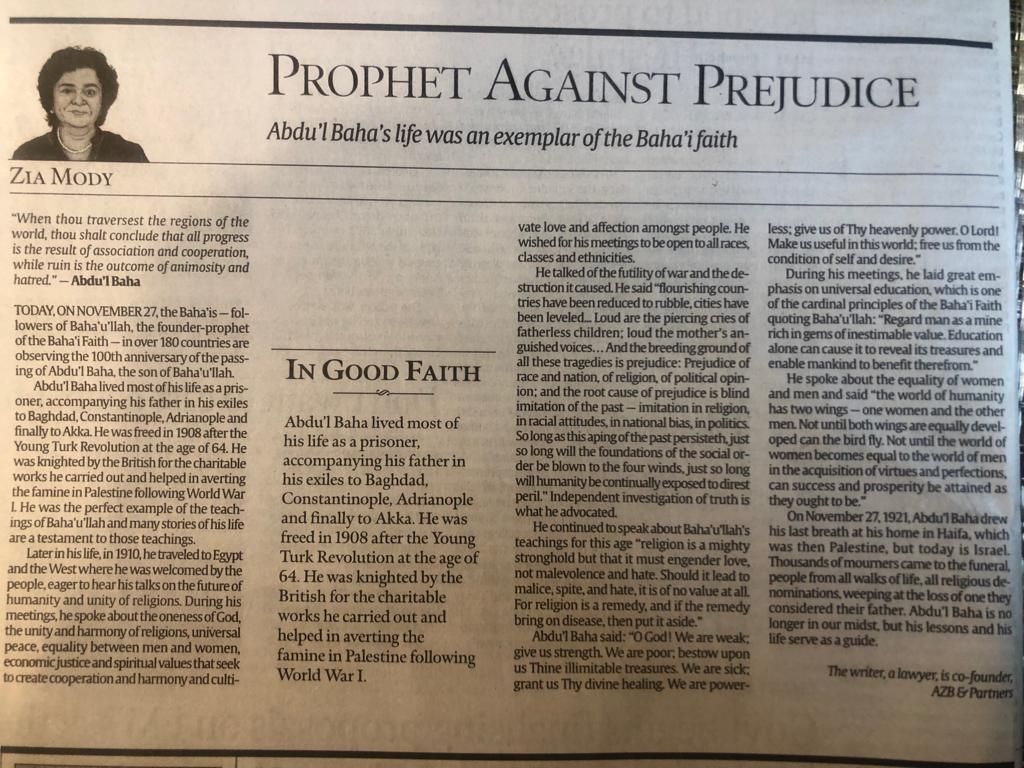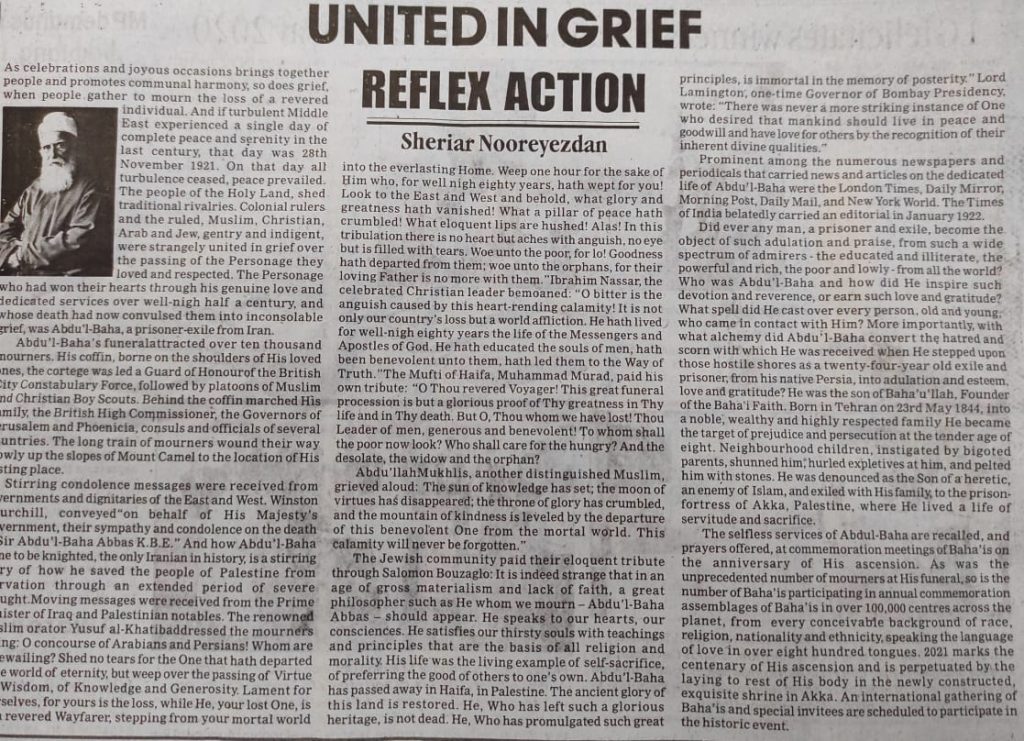 There were some online articles which were published as well.
https://english.sanjeevnitoday.com/bahai-faith/the-centenary-of-the-ascension-of-%E2%80%98abdu%E2%80%99l%E2%80%91bah%C3%A1/cid5832223.htm